Welcome To YaMaELs Healing Store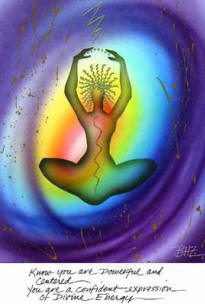 In this Healing Store you will find YaMaELs Healing Crystals, Metaphysical Tools and recommended Books that you can purchase for Self Healing and Enlightenment.
YOU ARE NOT BROKEN and you DO NOT NEED TO BE FIXED!
What you need to do is remember and know that you are a POWERFUL RADIANT GORGEOUS SEXY BEAUTIFUL MAGNIFICENT BEING of DIVINE GOD SOURCE LIGHT and everything that you need to heal, prosper, and SHINE YOUR DIVINE LIGHT is right INSIDE of YOU, right here and right now and always has been!!
The products, tools and resources in this Metaphysical Healing Store can help bring you back to the truth of who you truly are!
If you need further assistance remembering how to access your true Divine God Source Power to create the life you've always dreamed of, please use the links on the right side of this page and allow your inner guidance to lead you through the available Services and Divine Healing and Clearing Sessions with YaMaEL that can greatly assist you in waking up to the truth of who you are.
Below you will find a list of products available for sale
that YaMaEL sells, uses or highly recommends

Click on a Product Category below
YaMaELs Healing Crystals
The crystals you see below are sold exclusively by YaMaEL from her top rated ebay store.
All of YaMaELs Healing Crystals are Cleared, Activated, Blessed and Infused with
Divine Grace and Healing Energy prior to being shipped to you!
Etheric Weavers
To see the Etheric Weavers that YaMaEL has for sale please head over to the ETHERIC WEAVING page. Scroll to the bottom of the page and you will find the listings to purchase them. 
Metaphysical Books & Tools
Below you will find a list of books that YaMaEL highly recommends.