Etheric Weaving Sessions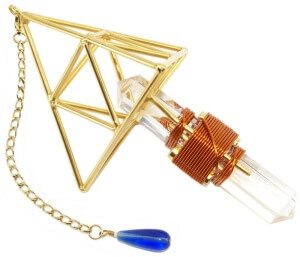 Etheric Weaving Sessions balanced mind, body and soul and is a remote healing session that utilizes the power of Shambhala Healing with a Healing Tool called an Etheric Weaver. In the words of Buddha Maitreya "Use of Etheric Weavers align you to your own self, your soul, and gives spontaneous healing. They decrystallize negative patterns and truly heal mind, body and emotions, revitalizing the etheric field and aligning the individual to the unified soul of love."
Remote Etheric Weaving Sessions can help people with all kinds of physical, emotional and even mental difficulties, but can also affect their Soul on the deepest level. I was first introduced to Etheric Weavers several months ago and was immediately guided to purchase my first one. I wasn't sure why at first, but as linear time passed, I began to understand how truly powerful these tools are.
I am pleased to announce that I am now offering Remote Etheric Weaving Sessions on my website for anyone guided to receive them.
What Is The Etheric Body?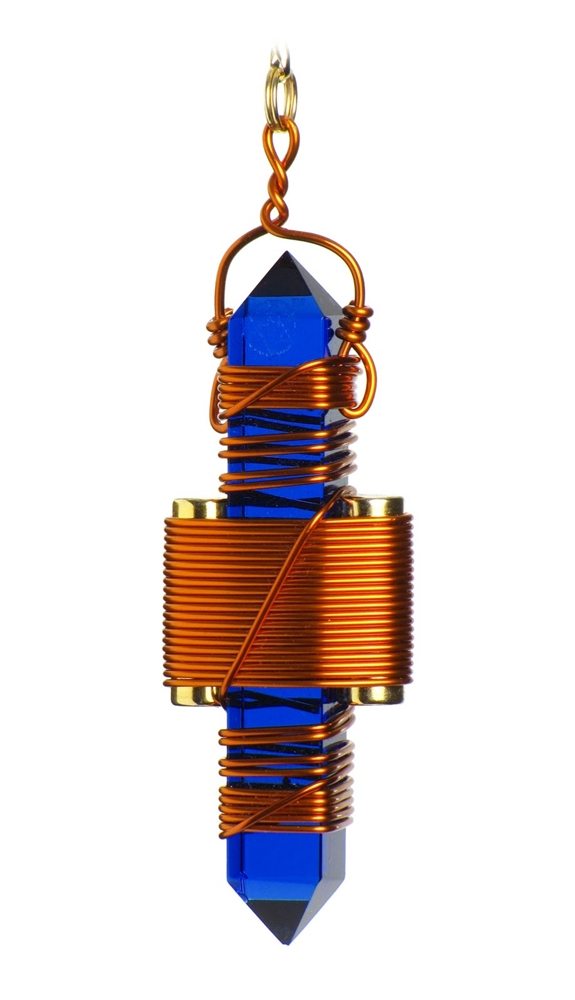 The Etheric Body is the energy field around the physical body. It is the interface between the physical body and the subtle bodies of the Aura. Every part of the physical body has a corresponding part in the etheric body.
An etheric pattern underlies all living things within the physical world - animals, plants, minerals and even Mother Earth. The Etheric Field is the matrix of the physical, emotional and mental bodies.., it is the principle of life.
Through the Etheric Field, the past, present and future, the mind, emotions and the physical all come together and can be healed!
What Are The Benefits Of This Remote Etheric Weaving Session?

Etheric Weaver is a Divine Etheric Clearing Session utilizing Shambhala Healing Tools that draws in universal energy and transfers it to the individual through the chakras.

An Etheric Weaver is a transmitter and receiver made of crystals, copper and magnets that opens and balances blockages in the etheric field to release negativity.

It works to revitalize, realign, regenerate and raise the level of one's vibrations exponentially

A Remote Etheric Weaving Session is designed to strengthen Chi and attune the meridian system and natural magnetic field of the body as it balances and purifies the body's energy systems.

During a session, the Etheric Weaver resonates with the physical, emotional, mental and spiritual bodies and works telepathically to align and balance the etheric bodies and chakras.

Remote Etheric Weaving Sessions are amazingly effective at healing on a Physical, Emotional and even Psychological levels, many times with long term results!

On a physical level, wounds heal rapidly. * Many ailments and diseases can experience noticeable benefit from Remote Etheric Weaver Sessions.

It awakens the inner light to begin radiating out to those one loves and appreciates; healing past life karma and attracting right relationships based on true love, not dependency.

Furthermore it increases our awareness of humanity's angelic or divine reality and the benefit of being an angel for others, along with the hope that that gives the world."

The Etheric Weaver doesn't cause energy to build up. You can feel comfortable and trust that the process is absolutely harmless and can't cause any negative effects.

For many, it is noted the most profound effect from of receiving a Remote Etheric Weaving Session is that it  "It increases one's faith in God and one's faith in humanity."
ETHERIC WEAVING TESTIMONIALS:
Two of my first and most profound Remote Etheric Weaving Sessions that I have experienced involved my own son-in-law, and my sister's father-in-law. 
A few short days after receiving my first Etheric Weaver, my son-in-law was rushed to the emergency room in acute lower abdominal pain, elevated blood pressure and fever. They diagnosed a perforated colon and diverticulitis. His 2nd day in the hospital we were awaiting news of the scheduling of his surgery to repair the perforation - a hole in his intestine. I decided to try my new Etheric Weaver having no real clue what it could do. Due to the fact that he was in a hospital several hours away, I began a Remote Etheric Weaving Session for him for approximately 30 minutes. After his session, he shared with me that he felt energy moving all through his body and that he felt calm and at peace. he also said that his nurse came in shortly after his session and told him his blood pressure was normal for the first time!!
Several hours later, my daughter called, and I was expecting to hear the news of his pending surgery and instead she was all excited and proclaiming that not only did he NOT have to have surgery but he was being released!! The perforation was GONE in the last set of xrays they did. A week later I see a note my daughter posted on her facebook page, thanking me for the amazing remote etheric weaving session I did for him and that;
"Even his blood pressure was NORMAL not lower than it normally is, but NORMAL! Praise God! Without even taking his blood pressure meds all week!"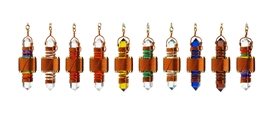 Another amazing Remote Etheric Weaving session involved my sister's father in law, who was out fishing off a sea wall here in Florida. He slipped, lost his footing and fell several feet down a steep embankment and into a sharp oyster bed. He was conscious but badly hurt. He thought his hip was broken and was in agonizing pain with many other cuts, bruises and contusions. My sister called me right away and asked if I could do a remote healing session for him. My first read was that it was his leg and not his hip that was fractured which turned out to be correct. After being rescued he was rushed to surgery to repair the badly broken leg that was broken in half just below the hip. He was estimated to need several weeks to recover with therapy needed after that.
3 days later, my sister called to thank me, saying that;
"My 70 year old father-in-law was already up and walking with the assistance of a walker and improving so rapidly that he was given the green light to go home in a few days instead of needing in-patient rehabilitation!!"
Now that is rapid progress!!
To say the very least... I WAS IMPRESSED!!!
Since that time many months ago, I have invested, at no small cost, in a set of  Practitioner Etheric Weavers, and a rather large Vajra Weaver and began using them on myself, and offering Remote Etheric Weaving Sessions for friends, family and colleagues with amazing success.  I am pleased to announce that I will now be offering Remote Etheric Weaving Sessions on my website for anyone guided to receive them. I am also in the process of acquiring more Etheric Weavers to offer for sale for those of you who are ready to take Self Healing into your own hands and work with these amazing Shambhala Healing Tools from the comfort of your home or office.
One of my clients had this to say after receiving a Remote Etheric Weaving Session:
"Dearest YaMa'EL, I truly feel SO blessed and grateful to have such an extraordinary BEING OF LIGHT in my life. THANK YOU for your continual GIFT OF LIFE...through your LOVE and ETHERIC WEAVING HEALING.

I feel UNBELIEVABLE!! This has been an incredible experience, and opened me up in ways that I am not yet fully aware of. Our session has truly given me an opportunity to claim my "READINESS", to be OPEN, MOVE FORWARD and SURRENDER (without fear and resistance). About 5-days after our session, I had a MASSIVE epiphany. I realized I had been living in paralyzing fear, and the incessant mind-chatter left me exhausted, living in denial, and afraid to move forward. Today I can honestly share (with SO much LOVE and GRATITUDE) that the mind-chatter has been SILENCED and I am now beginning to hear the silent (and precious) voice of GOD through my heart. This is MASSIVE for me!! This is a game changer~!!! Thank YOU Precious YaMaEL!!!

I feel as though a weight has been lifted, and I am aligning with my TRUE SELF. I feel so much more connected with MYSELF and more empowered in MY TRUTH and MY SKIN. I am BEYOND GRATEFUL to have been able to share this extraordinary healing session with you. WOW!! Even my dreams are all linked to revitalization, rebirth and renewal. It's all changing, and it's AMAZING! Thank YOU!!

I know I am still integrating (it's only been a week), but the process has been, and continues to be truly enlightening. To be honest your sessions have brought me SO much incredible healing. And I can say is the Etheric Weaving Session is probably still understated in the true essence of what it has the ability to transform!

Know that I am SO GRATEFUL and SO HONORED for the gift of your healing. YOU are an extraordinary Earth Angel!!"

With Love, Light and Blessings,
Tracy W. from Ca.

 
Etheric Weavers can be used by anyone to achieve healing and restoration of higher vibrations that align with good health, happiness and joy. Sadly many people are simply too busy to do regular self healing work on their own and Remote Etheric Weaving Sessions are the perfect solution for busy people on the go.
* Remote Etheric Weaving Sessions are scheduled on a first come first first served basis. Each Remote Etheric Weaving Session is approximately 30 to 45 minutes in duration.
* Remote Etheric Weaving Sessions can be done as often as you are guided to receive them. You can never receive too much healing, balancing and realigning for your soul's highest good and they make great TUNE-UP sessions for when you are not feeling or operating at your Divine Best.
How Much Do Remote Etheric Weaving Sessions Cost?? 
Remote Etheric Weaving Sessions are currently: $155.00
IMPORTANT NOTICE:
Since these sessions have been made public,
I was quickly guided to ask for each persons name AT BIRTH
so the etheric body can be cleared all the way back to each persons birth.
Please INCLUDE your full name at birth 
in the instruction section of the Paypal order form!
[After Paypal payment has been made, you will receive a Paypal receipt right away as well as an email from YaMa'EL within 48 hours of ordering confirming your Scheduled Session Date along with further details about the session you ordered. Within 24 hours of the completion of your scheduled session, you will receive a Final Email Report from YaMa'EL, along with any messages or guidance received in your behalf]

Interested in Purchasing Your Own Etheric Weaver?
Etheric Weavers are a powerful multidimensional self healing tool. Using an Etheric Weaver® for meditation and healing helps to protect from astral influences, De-crystallize negative patterns or habits and truly heal mind, body and emotions. The Etheric Weaver Pendant awakens the Soul or Buddha Nature - the divine, enlightened essence within all Life.
Etheric Weavers for Sale
Clicking the links below will take you to YaMaEL's ebay store where you can purchase your own Etheric Weaver for self healing or use on family, friends and even pets! 
In love and oneness, I AM
YaMaEL