Prosperity Consciousness DNA Activation
Prosperity consciousness and Abundance are not things one acquires, but rather, it is a state of mind, a way of being, a lifestyle one learns to master.  Deep within the Root of your Being exists the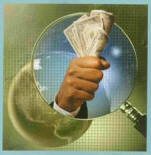 Original Divine Coding for prosperity consciousness to easily manifest Prosperity and Abundance. Lifetimes of existence on a duality based planet have buried the Creative Cellular Memory you once had of your manifesting abilities as a multidimensional being. Buried beneath old programs, fears and negative beliefs around money and wealth lies the TRUE "Secret" of your prosperity consciousness.
That very secret lies within the higher vibrations of FEELING prosperous and not in the negative emotions and lower vibrations that wanting and needing invoke. No one coming from a place of want or need will ever find themselves dancing in money. The very act of wanting and needing is what keeps so many from ever experiencing true Prosperity Consciousness within themselves and in their world.
This Energy Healing Session Includes a Powerful Root Chakra Healing!
The Root Chakra, also known as the Prosperity Chakra, holds many of the negative emotions, feelings and thoughts concerning money and abundance that block us from receiving all that Father/Mother God intended for us to have, experience and enjoy. The central Root system can be cleared of negative influences affecting our ability to give and receive freely, and then reprogrammed to fill those spaces in your cellular memory with positive thought processes that restores the cellular memory of your original prosperity consciousness and your God given ability to manifest prosperity and abundance, health and happiness.
What Are The Benefits of a Prosperity Consciousness Activation & Root Chakra Clearing?
Clears Old Programming Concerning Money

Release Blocks That Stop Money Flow

Heal Old Emotional Issues Around Money

Reprograms Your Cellular Memory

Restores Original Prosperity Consciousness

Unlocks Your Inner Abundance Receptors

Restores Your Ability To Attract Wealth

Increase Your In-Flow As A Money Magnet

Raises Your Manifesting Vibration

Manifest Personal Success On All Levels

Enjoy A Rewarding And Abundant Lifestyle
How Much Does the Prosperity Consciousness Activation Cost??
The Energy Exchange for this Prosperity Consciousness Activation Session is currently:
$177.00
To Receive This Powerful Remote Energy Healing Session for Prosperity and Abundance with YaMaEL Click The Order Button Below: 
Prosperity Consciousness Activation
[After Paypal payment has been made, you will be returned to this website. You will receive a Paypal receipt as well as an email from YaMa'EL confirming your Energy Healing Scheduled Session. Within 24 hours of your session, you will receive an email report from YaMa'EL detailing your session along with any messages or guidance received on your behalf]
Namaste' YaMaEL