Inner Child Sexual Abuse Energy Healing Session
Reprogram Your DNA to release All Inner Child Abuse & Sexual Trauma Energy For Good with a Sexual Abuse Healing Session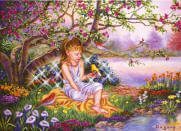 Since time immemorial an imbalance has existed between the Masculine and Feminine Polarities on Planet Earth. Many have speculated and calculated precise reasons for this occurrence, but the reason why is not the point of this writing. It is rather, the end result that each person who has ever been caught up in the tumultuous energy of this cosmic imbalance may have experienced in this life as well as in many past life incarnations. For many, these experiences have carried forward in time and continue to affect your current "Now" moment of existence. This is where Inner child and Sexual Abuse Healing come into play.
Once upon a harmonious time, both male and female energies were perfectly balanced and in sync. That dear one is the end result we are now seeking as a final resolution to this ageless topic. In the Inner Child & Sexual Abuse Healing Session we will explore and further dissect some very real and painful inner child abuse topics that have hindered far to many souls from releasing past and present memories of sexual trauma that have plagued, haunted and existed for entirely to long on this planet and within the cellular memory of all humanity.
Beloved One, you no longer have to play the role of victim. You no longer have to carry painful memories like a bad dream you perceive unable to wake from. With this powerful new Energetic Recoding for Sexual Abuse Healing and you and your Inner Child, you can overcome and clear all karma related to these very painful events just as I have. Like many of you, I have lived through sexual trauma. I was physically, mentally and sexually abused from age 5 to 13 and I am living proof that you too can be free of the pain, embarrassment, anger, resentment and depression Sexual Trauma energy can leave in it's wake. You are ready to let go beautiful one and that is why you have been guided to this webpage about Sexual Abuse Healing.
Now You Can Break FREE and Declare Your Independence From Abuse & Sexual Trauma!
How can this Sexual Abuse Healing Session Help You and Your Inner Child?
After this 2 part Sexual Abuse Healing and Soul Contract Dismissal Session you can expect to:
Learn to understand from a soul level how you are responsible for the creation of every experience you have ever lived through and more importantly WHY you created them and how to cancel them so you can move past them once and for all!

You will be able to forgive yourself and those who you perceive to have ever hurt you so that you can heal and move forward towards the goals and soul mission you are here on Earth to complete!
In this Powerful Sexual Abuse Healing Session we will travel to the Inner Plane of your entire Akashic existence where you will:
Cancel and dismiss all old contracts that no longer serve you on a soul level

!

Sever all Karmic Connections to old programs of suffering and victimhood!  

Imprint your cellular memory with powerful new coding that will enable you to create and tell a new story of your life and open the door to new choices you will be free at long last to make!

 

Rebalance your Feminine and Masculine Polarities to the vibration and resonation of 5th Dimensional Peace, Love and Joy where all is in Divine Order!

 

You will ultimately be creating the space for Divine Healing to take place!


 
Below is a list of the current Sexual Abuse Healing and other Abuse Sessions that are currently available.
Familial Incest or Molestation (any type of sexual misconduct within the family - father/mother/brother/sister/uncle etc)

Rape/Date Rape (any type of sexual abuse or misconduct outside the family whether you know them or not)

Physical, Mental Verbal Abuse (hitting, yelling, cursing, you're no good; you're stupid; you're worthless etc)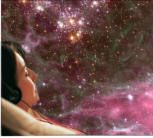 Each Sexual Abuse Healing and Inner Child Recoding Session is an Interactive 2 part Session that includes a Recoding Activation and Healing Session that is completed remotely PLUS a Personal Decree of Contract Cancellation & Dismissal that will be completed first by your Higher Self during the Session and then verbally by you physically upon receipt of my final report after your session to complete the process. 
IF you have EVER experienced or retain memories of any of the Abuse Healing Topics listed above in this or any lifetime...
IF you have experienced difficulty letting go of anger, hate or feel resistance to forgiving yourself and others...
IF you have ever been physically, mentally, verbally or spiritually abused...
... Then you are being guided by your Higher Self and the Divine Mother God to partake of one or more of these Sacred Sexual Abuse Healing- Recoding - Contract Dismissal Sessions to release the past, once and for all time! Whether you are male or female it matters not, if you've ever been the victim of any sexual misconduct, or abuse of any kind that you feel in any way altered the outcome of who you are now and you are ready to face your fears and let go of the past then one or more of these Abuse and Sexual Healing session will be very beneficial for you.
ARE YOU READY TO RELEASE THE PAST AND BE FREE TO EVOLVE??
Each Topic you see below is specifically tailored and focused on healing that particular issue along with a customized contract dismissal ceremony tailored specifically for that topic as well.
** NOTE:The Inner Child Energetic Re-Coding & Sexual Abuse Healing Sessions to Release Physical, Verbal, Mental, Spiritual and Sexual Abuse are VERY POWERFUL Life Altering Healing Sessions that WILL have an effect on you! These New Recodings are vitally important to return Divine Balance to the entire Human Race. In truth, healing ultimately begins and ends with YOU in the ONENESS of all that is.
How Much Do the Sexual Abuse Sessions Cost?
The Energy Exchange for each Energetic Re-Coding & Sexual Abuse Healing Session has been affordably priced according to my guidance so no one is left out from receiving these sessions which are now currently being offered for just $145
When you are ready for one or more of these Powerful Energy Healing Sessions with YaMaEL and Your Higher Self  you can order the Energetic Re-Coding & Inner Child Healing Session of your choice by Clicking one of the Paypal Buttons Below:
IMPORTANT NOTE: If you have more than 1 of the 3 experiences below, please choose the 3rd option below and EMAIL YaMaEL and she will tailor the session to your specific needs. 
Rape - Date Rape $145  (any type of sexual abuse or misconduct outside the family whether you know them or not)
Familial Incest or Molestation $145 (any type of sexual misconduct within the family - father/mother/brother/sister/uncle etc)
Physical, Mental, Verbal Abuse $145 (hitting, yelling, cussing, you're no good; you're stupid; you're worthless etc)
[After Paypal payment has been made, you will be returned to this website. You will receive a Paypal receipt as well as an email from YaMa'EL confirming your Scheduled Session Date along with further details about this session. Within 24 hours of your session being completed, you will receive an email report from YaMa'EL detailing your session along with any messages or guidance received on your behalf ]
If you have a special INNER CHILD or SEXUAL ABUSE HEALING TOPIC not listed above that you have worked on and can't seem to release and would like it to be included as an Inner Child or Sexual Abuse Healing Category so you can clear it once and for all time, please email me with your suggested topic at:
support @ divinitycodes.com (remove the spaces)
These activations CAN BE tailored to your specific needs in a private remote healing session with me. So don't be shy, email me with your needs and together we will help you heal.
Love and Light to you always!
YaMaEL