5D Ascension Training TWO
Welcome Radiant One to 5D Ascension Training Session TWO!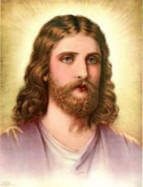 Ascended Master Jesus is your 5D Ascension Training Teacher for this session and all sessions to follow in this series.
5D Activation Session TWO takes you on a journey through your newly activated 5D Heart where Master Jesus waits to greet you in the 6th Dimension. From Here you will travel back in time to reconnect with your Original Avatar Soul Aspect and together you will be igniting the Eternal Flame held sacredly within your twin flame heart since the moment of your inception into your current 3rd dimensional lifetime. This Eternal Flame IS the Precious KEY to activating your 6th thru 9th Multidimensional Lightbodies, rebuilding new rungs on the ladder of your path to Full Ascension.
I YaMaEL invite you to join Master Jesus and I for this 5D Activation Session that will take you on an Enchanted Journey that will catapult your vibrational energy matrix to new levels and heights limited only by your linear perceptions.
Activating your 1st - 5th Multidimensional Light Bodies as you did in 5D Activation Session ONE ignited the remembrance of your Divine Truth.
Activating your 6th - 9th Multidimensional Light Bodies in THIS SESSION ignites experiencing the true reality of  the many truths you have always known and chose to forget!
Activating your 10th - 12th Avatar Light Bodies in 5D Activation Session THREE (coming soon) allows you to remember and experience the MASTER YOU ARE in Spirit and truth, right from your physical body. Able to traverse time and space between the 3rd and 5th dimension and beyond as the Master Avatar that you are and have ALWAYS been!
In 5D Activation Session FOUR you will enter the 5th Dimensional Ascension Training Classroom where I will teach you how to Activate your True Spiritual Gifts. Further 5D Activation Sessions will be announced on this website as they are given to YaMa'EL.
This 5D Activation Session with Master Jesus (and all to follow) in the 5D Ascension Training Series will be offered in BOTH written Transcript and Audio Format and available via download to save, print or listen to at your convenience. After payment has been made, the downloadable sessions with Master Jesus will be sent to you in a .zip file that contains the following 4 files as listed below.
5D Activation TWO Written Transcript
Made available in 3 formats:
The written transcript is a MUST READ as it contains your session directions, guidance to follow before and after the session and the written version of the meditation/activation. PLEASE READ THE TRANSCRIPT FIRST before listening to the audio meditation. Once you have read it through, then you may proceed to do the meditation/activation session either by reading it from the document by listening to the included audio file.
You will receive an audio version of the meditation only along with the detailed session and meditation in written transcript in 3 different formats for your convenience. You only need to read ONE of them as they are all identical other than the formats they are in as shown below:
A - .txt text document that is easy to read in any text viewer such as NotePad or WordPad.
B - .pdf document you can view from adobe acrobat reader (recommended for best viewing)
C - .doc Microsoft Word document that is viewable in MS Word.
D - Plus Audio MP3 of the meditation only (this will arrive in a separate email in a day or 2 it's almost complete) 
How Much Does 5D Ascension Session Cost?
The Energy Exchange for 5D Ascension Training Session TWO is currently $88.88
If you are being called from within to experience individual 5D Ascension Training with Master Jesus you may do so by clicking the Paypal button of your choice below. (After payment has been made you will be directed to a special page to immediately download your 5D Ascension Training Session TWO with Master Jesus. You will also receive a Paypal receipt via email of the transaction for your records.)
5D Activation Session TWO
INITIATION ACTIVATION of 6th - 9th Light Bodies