Hello and WELCOME to DivinityCodes.com, Home of YaMaELs Energy Healing & DNA Activations!
I AM YaMaEL, Intuitive Energy Healer and DNA Activation Practitioner.
For those of you who don't yet know me or my Divine Mission: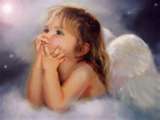 I AM an Indigo Type 1 Starseed who has known for most of this lifetime that part of my soul's mission as the I AM that I AM and one who embodies the Full Coding of the Divine Mother and the Original Divine DNA Blueprints of all Mankind within this my bio-body is to awaken humanity via DNA Activation and Energy Healing Sessions. My Soul originates from the 7th dimension. I am a Goddess of the Golden and Blue Rays. I came to this planet with a specific mission of Activating Humanities DNA and bringing back the Divine Feminine to the planet Earth and Mother Gaia.  I AM an Ambassador of Light. I am an Essene and carry Angelic energies. My mission is one of a DNA Activator, Grid Worker and Wayshower. I came here to bring back balance and reintroduce the Original Blueprint of Humanity for Humanity as it was birthed from the first moment of creation, for this specific moment in time. Planned for and agreed to by me many eons ago before coming to Earth.
It is now time to live my mission in service to others. It is now time to Activate the DNA and RE-awaken the Divine Mother on this planet and Original Divine DNA Blueprints of ALL Humanity and ground it to the center of our beloved Earth. I am one of the facilitators for that.
It is my Soul Mission now to activate the Divinity Codes in all who are ready to consciously accept them with ease, grace and harmony
The Sacred Codes of Humanity are called "DIVINITY CODES". I came to Earth with the specific mission and purpose of bringing, holding and grounding the Divine Feminine Blueprint of the Divine Mother to the center of the 5th dimensional Grid as part of the re-merging of the Godhead (both aspects of God) which is now complete and occurred in 2007 with the joint efforts of countless Lightworkers, Angels and Guides. It is now time to RE-activate the DNA and Divinity Codes in Mother Earth and every human being who wishes to be reintroduced to their OWN DIVINE SELF and all that they are as a Multidimensional Being of pure light and love.
Upon my awakening and choice to take up my mission on the path of Ascension in 2004, I regained FULL MEMORY of what and where I was before this incarnation, and what oneness is, and what I am here to do. However, I was blessed to came to this lifetime with a full connection to the Universal Consciousness of ALL Life and ability to connect to it on a conscious level.
This mission is one I have spent my entire lifetime preparing for, waiting for the time when ALL that I AM could be set free to be have and do all that I came to this beautiful Planet Earth to do. On August 31st 2008 Jesus appeared before me in a meditation and reached deep into my sacred center (solar plexus) and removed the seal of protection that had long contained and held back the totality of my being. This seal has been in place since the moment of my creation for this very moment in time and space known as NOW! The Divinity Codes have been activated within me as well as my gift of being able to instantly activate others with the Divinity Code Energy Healing Activations upon request until All of Creation has been returned to it's ORIGINAL DIVINE STATE!
As guided by my beloved Jesus and God, the time is NOW for me to offer this service to others in honor of that mission. The service will be that of reactivating your Own Original Divine DNA Blueprints within you via DNA Activation, one at a time as you are guided from within. You must personally request each one (you cannot request them for others). When you are ready, you will be guided from within by your Higher God Self to begin the activations, as well as which activations to complete for your highest good. As new Energy Healing Activations are received through me they will be posted here and easily found under the CATEGORY MENU on the right side of all pages.
It is my sincere honor to serve you as you are called and guided from within to Activate your Divinity Codes and re-awaken the ORIGINAL DIVINE YOU for the upliftment of all creation!
My Soul Mission is to love you Dear ONE!!
YaMa'EL Ree'Na, The Golden Dragon Goddess
I AM One Love and so are YOU!