Ask A Question - Receive Divine Guidance!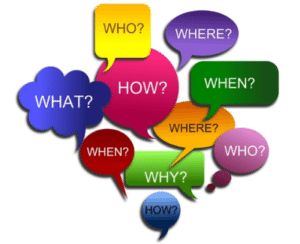 Do you have questions about personal or business related matters that you would like to receive divine guidance for? Have confidence in YaMaEL's connection to the Divine.
Your Divinely Guided answer will be shared with you in confidence within 48 hours.
"WOW, the answer you picked up was absolutely spot on. I need to let you know that I am relieved, pleased and most grateful!!!"
This is your opportunity to send your question to YaMaEL for Divine Guidance.
YaMaEL will use a combination of Bio Energetic Testing and Guided Intuition to answer your question. 
What Type Of Question Can You ask? 
There is no right or wrong question. Anything you need help with and would like to receive divine guidance for such as, but not limited to;
 Business - Should I take this job? Should I look for a new job?
 Health - Is this the right supplement for me? Is this the best choice for my health?
 Purchases - Is this the right home or car for me? Should I buy/sell now?
 Relationships - Is this the right man or woman for me? Is this relationship healthy for me?
To Submit Your Question For Divine Guidance
Please choose one of the following options:
1) Enter your question into the paypal payment box as you make your payment. 
2) Send an email to YaMaEL after you submit your payment at: support@divinitycodes.com
* If you use this method please be sure to add DIVINE GUIDANCE (all caps) as the subject of your email so it is seen right away.
Please send the following info which is needed for YaMaEL to receive Divine Guidance in your behalf:
1) Your full name at birth
2) Your question, typically 7-10 words long, excluding "and" "or" "but".
As you write your question, ask your higher self for assistance and use your intuition: the clearer your question, the more profound the results.
How Much Does It Cost To Receive Divine Guidance From YaMaEL? 
The energy exchange for this service is currently: 
$35
Click the ADD TO CART button below: