Abortion Healing & Clearing Session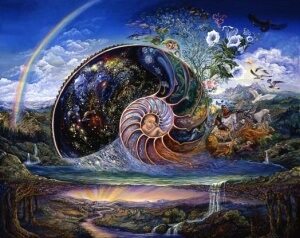 If there ever was a topic of widespread taboo, abortion and abortion healing would be it! The worldwide views and opinions on the subject of Abortion that vary from holier-than-thou judgments to crimes committed in the name of perceived justice are staggering. With such high concentrations of negative mass hysteria on the subject, it's no wonder that the vibration and energetic signature of the mere topic of Abortion holds a record for one of the lowest vibrational energy patterns on the planet. Abortion Healing is one of the most needed healings on earth!
Whether people like to talk about abortion healing or not, it is estimated that 1 in every 2 families has someone who has chosen to have an abortion or knows someone who has. The fact that you are here reading this page indicates a great likeliness that either you or someone you love has lived through this experience and an even greater likeliness that that person is in need of release, cleansing and healing from the spiritual, mental and psychological effects of the experience and the aftermath of emotions one goes through after going through before, during and after an abortion. Sadly, for many women, layer upon layer of negative emotions, painful memories and guilt have filled their hearts and kept them from experiencing much joy or love in their lives at all. Abortion Healing and Clearing can help!
New DNA Activation for Releasing Abortion Energy
Release The Pain and Negative Effects After Having An Abortion!
On this page you will find NO Judgment. No condemnation. No personal opinions. What you will find here that does matter is Love, Truth and Healing. Receive New Coding that has been shared with me from the Higher Realms that will help you heal and move past this experience with ease, grace and harmony. You can be free to fly again Beautiful One!
The I AM that I AM is here to Love You and Remind You that no matter how it may feel... Regardless of what religion you may have been raised in, or what your current beliefs about abortion healing are... YOU CAN HEAL AND MOVE PAST IT! Regardless of what your reasons for having an abortion were, whether you chose or were forced... YOU CAN HEAL AND MOVE PAST IT! No matter how much pain and guilt you may be carrying inside of you... No matter how much you may feel you deserve to be punished, suffer, or made to in anyway pay for your choices...
YOU CAN HEAL AND MOVE PAST IT with a single Abortion Healing and Clearing Session!
How Can This Powerful Inner Child Energy Healing Session Help You?
* Learn what happens to the unborn souls of aborted children (You will rejoice, it's not what you may think!)
* Release all the painful memories and emotions involving Abortion Energy!
* Release all past and present karma related to and created by choosing Abortion from this and all lifetimes!
* Learn how to Love, Honor and Forgive yourself and all others who may have been involved in the experience!
* Helps you clear out all of the negative energy created by mass media and mass consciousness surrounding Abortion.
* Recodes your DNA to help you reestablish your connection to your Highest Prime Creator Self also known as your I AM Presence so you can move past this and once again begin to experience love, joy and oneness with all.
* The New Coding you will receive serves to clear your energy matrix and cellular memory of all abortion energy and creates a divine space for true healing, forgiveness and clearing to take place.
ARE YOU READY TO RELEASE THE PAST AND BE FREE TO EVOLVE??
If you are ready to let go of the past, ready to accept that you are a Divine Being of Light and Love who is deserving of all of the God's Goodness, ready to remember yourself as the Prime Creator of your life... then you are indeed ready and being guided by your Higher Self to clear and move past anything and everything that the experience of Abortion has left in it's wake because YOU CAN HEAL AND MOVE PAST THIS!
Let The Healing Begin!
How Much Does The Abortion Healing & Clearing Session Cost?
The energy exchange for this session is currently:
$177.00
Click the Paypal button below to order this session!
 [After Paypal payment has been made, you will be returned to this website. You will receive a Paypal receipt as well as an email from YaMa'EL confirming your Scheduled Session Date along with further details about this session. Within 24 hours of your session being completed, you will receive another email report from YaMa'EL detailing your session along with any messages or guidance received on your behalf ]
Love and Light to you always!
YaMa'EL